Antenatal Class: Your Journey from Pre-Pregnancy to Post-Pregnancy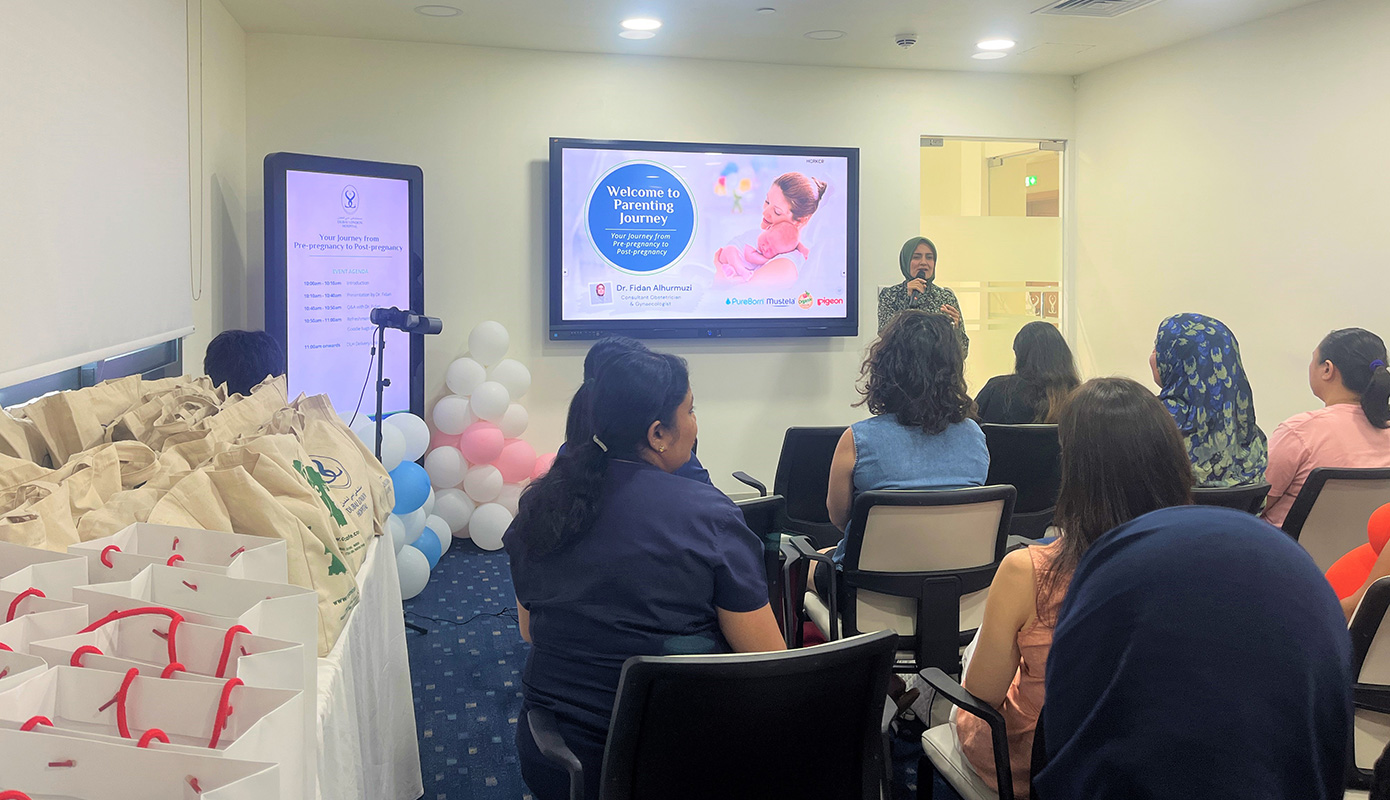 We are grateful for the enthusiastic participation of all those who attended our antenatal class at Dubai London Hospital. We would like to emphasise in this session that antenatal care plays a crucial role in the health and well-being of women during pregnancy.
Dr. Fidan Alhurmuzi, Consultant Obstetrician & Gynaecologist, presented topics about the prenatal and postnatal journey, providing advice and education on assessing the maternal journey throughout pregnancy. Understanding the physiology of the process of normal birth is also essential to providing effective antenatal care. This includes knowledge about the stages of labour, monitoring uterine contractions, and recognising signs of progress or complications during childbirth.
At Dubai London Hospital, our team of gynaecologists is trained to offer counselling, antenatal and maternity care, and share advisories on family planning. We ensure that pregnant women receive comprehensive support to maintain their health throughout their pregnancy journey.
We look forward to growing our community at this event where women can connect, learn, and grow for a healthier motherhood.
We would like to thank our community partners, Organic Foods & Café, Pigeon, Sebamed, Pureborn and Mustela, for supporting this initiative together.