Great news from DLC's Paediatric Department!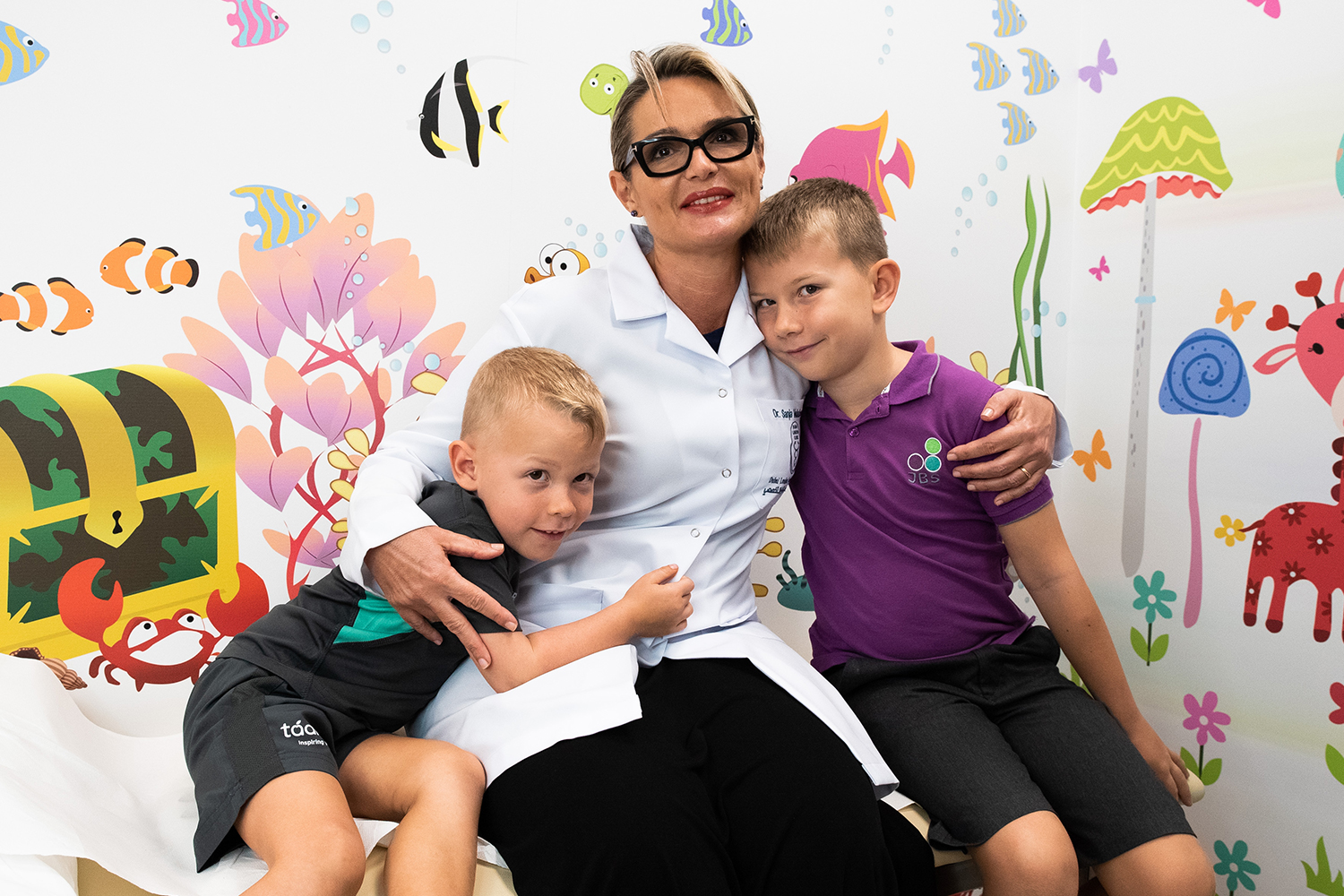 Based at DLC's Nakheel Mall Clinic, Dr. Sanja is a Specialist Paediatrician with more than 20 years of experience and boasts an impressive array of international certifications from world-renowned institutions including The University of Oxford, The Royal College of Surgeons of Glasgow and The Royal College of Physicians and Surgeons of United Kingdom. A member of the European Society of Paediatric Infectious Diseases, Dr. Sanja is registered with the General Medical Council in the United Kingdom.
Renowned as a Paediatric expert in Infectious Diseases, Dr. Sanja offers a wide range of related services that include recognition, diagnosis and treatment of common and rare Tropical Infective Diseases in children, travellers' advice and vaccines, use of antibiotics, as well as pregnancy related Infectious Diseases exposure and foetus safety, to name a few. She can also provide a detailed explanation about vaccine safety and an understanding of side effects, address misconceptions and different approaches around the world to mandatory and optional vaccinations.
As a seasoned Paediatric Dermatologist, Dr. Sanja assesses diagnoses and treats all types of Rashes, removes Warts, provides treatments options for Molluscum Contagious, Eczema, Allergies, advices special milk formula introductions in relation to skin conditions and many other Paediatric Dermatological conditions at the Nakheel Mall Clinic.
Some of the highlights of Dr. Sanja's career are her tenures at leading hospitals, where she started practicing diagnosing and treating Bronchial Asthma and gained valuable experience in treating a broad range of Respiratory Conditions, including Asthma, Allergic Rhinitis, Chest Infections, Bronchitis, Chronic Cough and many more. She also provides screening for possible Immunodeficiency and Allergies.
Dr. Sanja Mulabegovic is now a valued member of the best medical centre in Dubai, the Dubai London Clinic.
For further details on all Paediatric concerns, please contact us on 800 352 and book a consultation with our Specialist Paediatricians.