Laser your way to beautiful skin!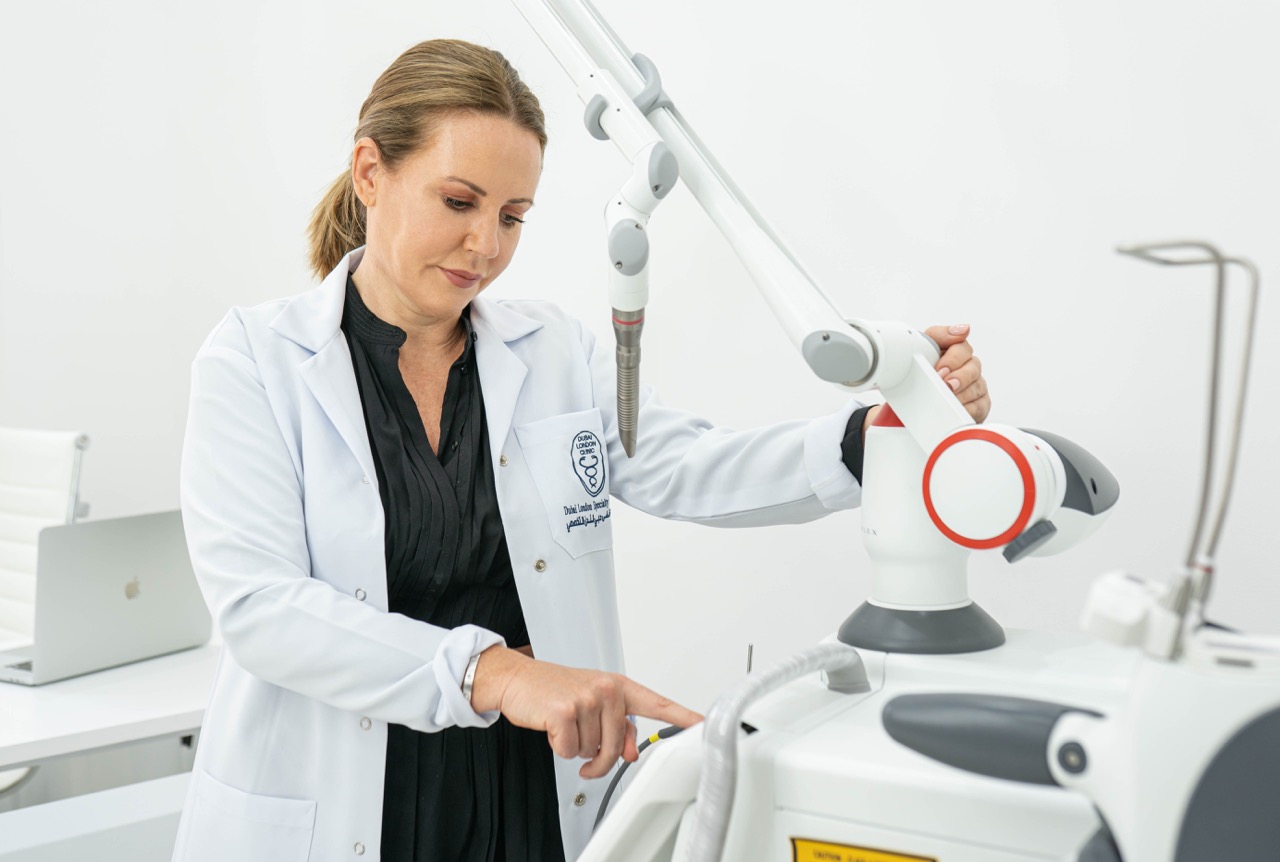 Lasers have come a long way since they launched in the Aesthetics market two decades ago. Gone is the flaking, red skin worthy of a Halloween movie that would cause you to stay in hiding for almost a fortnight, instead today's Lasers offer unbelievable results allowing all skin types to experience Facial Rejuvenation without any of the negative impacts of surgery and with little to zero downtime. 
Recently launched and located at our Al Thanya Clinic, our Advanced Laser and Skincare Aesthetics Department is headed by Rebecca Treston, Dubai's most eminent skincare expert, who joined Dubai London Clinic in early 2020. Rebecca and her team offer an exceptional menu of high-performance protocols, incorporating the latest technology such as Fotona 4D, Fotona Starwalker, PicoGenesis and BBL, to synergistically combine and layer energies to fundamentally transform the function and structure of the skin. Aside from Tattoo Removal and treating skin concerns such as Pigmentation, Melasma, Laxity, Aging and Sun-Damage, the menu of energy-based treatments can deliver unrivalled results and offer complete Skin Rejuvenation, ensuring you leave the Clinic with radiant, healthy, youthful, glowing skin. 
Of course, the duration of results will be enhanced by healthy lifestyle, sun protection, use of an effective skin care regimen and maintenance treatments to keep up the good results.
For further details on all laser treatments, please contact our Advanced Laser & Skincare Aesthetics Department in our Al Thanya Clinic on +971 4 378 2814 or +971 58 592 3771.