ENDO Dubai 2023: ICAGE 20th edition in association with Dubai London Hospital
Dr. Rajesh Devassy Centre of Excellence in Minimal-Access Surgery and Dubai London Hospital collaborated on the 7th edition of ENDO DUBAI, the region's largest congress in gynaecological minimal-access surgery, with Prof. Arnaud Wattiez as Founding Chairman and the Scientific Committee led by Dr. Muna Tahlak, CEO of Latifa Hospital. The event took place at the Hilton in Al Habtoor, Dubai, from March 24 until March 26.
This edition, organised by MIS Academy, was indeed a great success, bringing together over 900 participants for 3 days of exceptional scientific debates, exchange, mentorship, and networking, endorsed by the Dubai Health Authority (DHA) and serving as a leading platform for exchanging scientific and clinical information in the Middle East and beyond.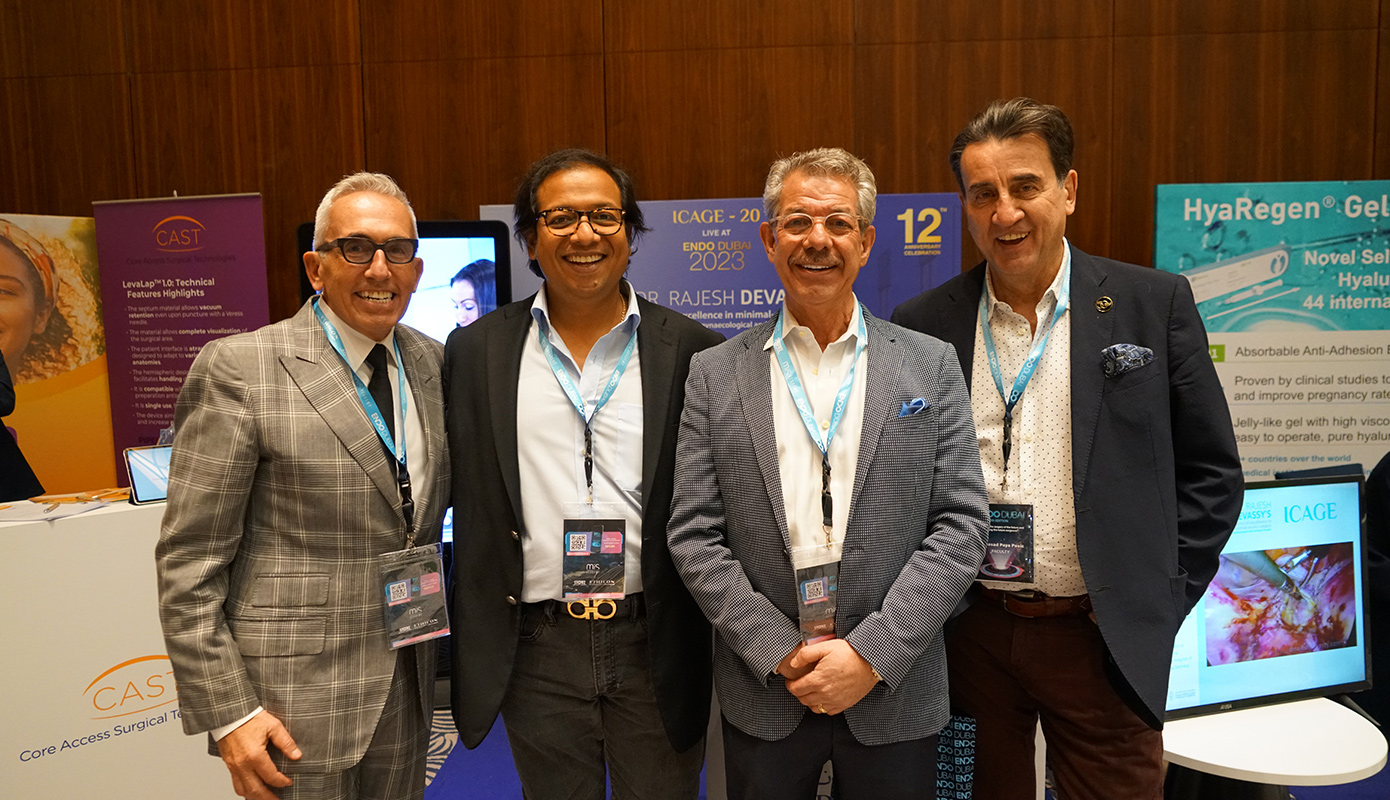 Dr. Rajesh Devassy performed a Laparoscopic Supracervical Hysterectomy with contained morcellation on a large uterine adenomyosis for ICAGE 20 live from the Dubai London Hospital, which was moderated by Prof. Rudy Leon De Wilde, Dr. Harald Krentel, and Prof. Sven Becker.
The ICAGE was founded by Dr. Rajesh Devassy and Prof. Rudy Leon De Wilde in Dubai in 2010 and has been successfully educating the forefront of Gynaecological minimal-access surgery, having conducted numerous events so far in the UAE and overseas. Now the ICAGE 20th edition, in cooperation with Dubai London Hospital Group, and together with Prof. De Wilde as Scientific Chairperson, live to the magnificent ENDO-DUBAI congress, Proud to partner with Prof. Arnaud Wattiez in this ENDO special edition.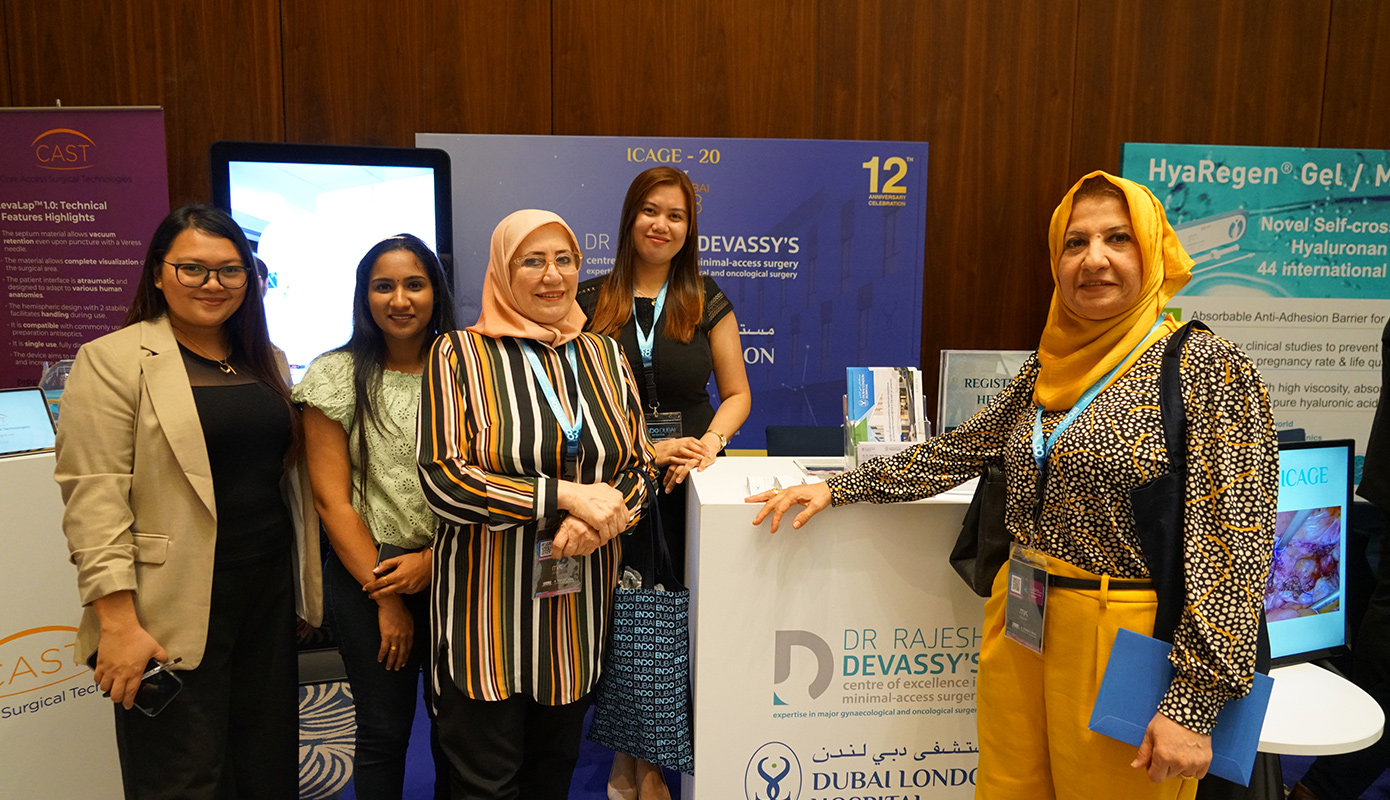 The live surgery was followed by a forum and presentation on the same topic, with Prof. Rudy Leon De Wilde, Prof. Sven Becker from Frankfurt, and Prof. Harald Krentel from Duisburg, chaired by Dr. Hugo Verhoeven and Dr. Hanan Gharbi.
On day 3, Dr. Rajesh also presented on the topic of Adhesions prophylaxis in Gynecological surgery, along with Prof. Rudy Leon De Wilde, Prof. Philippe Koninckx, D. Ursula Catena, and Dr. Zeinab Hakim.
One of Dubai London Hospital Group's highlighted features is the Advanced Laparoscopic Minimal-Access Surgery Unit, which has had a successful run for over 10 years with thousands of happy patients. Dr. Rajesh Devassy's Center of Excellence in Minimal-Access Surgery, the only one of two European GESEA-accredited centres in the region, located at the Dubai London Clinic & Speciality Hospital since 2018. The two accredited centres in Dubai, UAE, and Oldenburg, Germany, led by Dr. Dr. Devassy's international level of expertise in major gynaecological and oncological surgeries, are now accessible locally.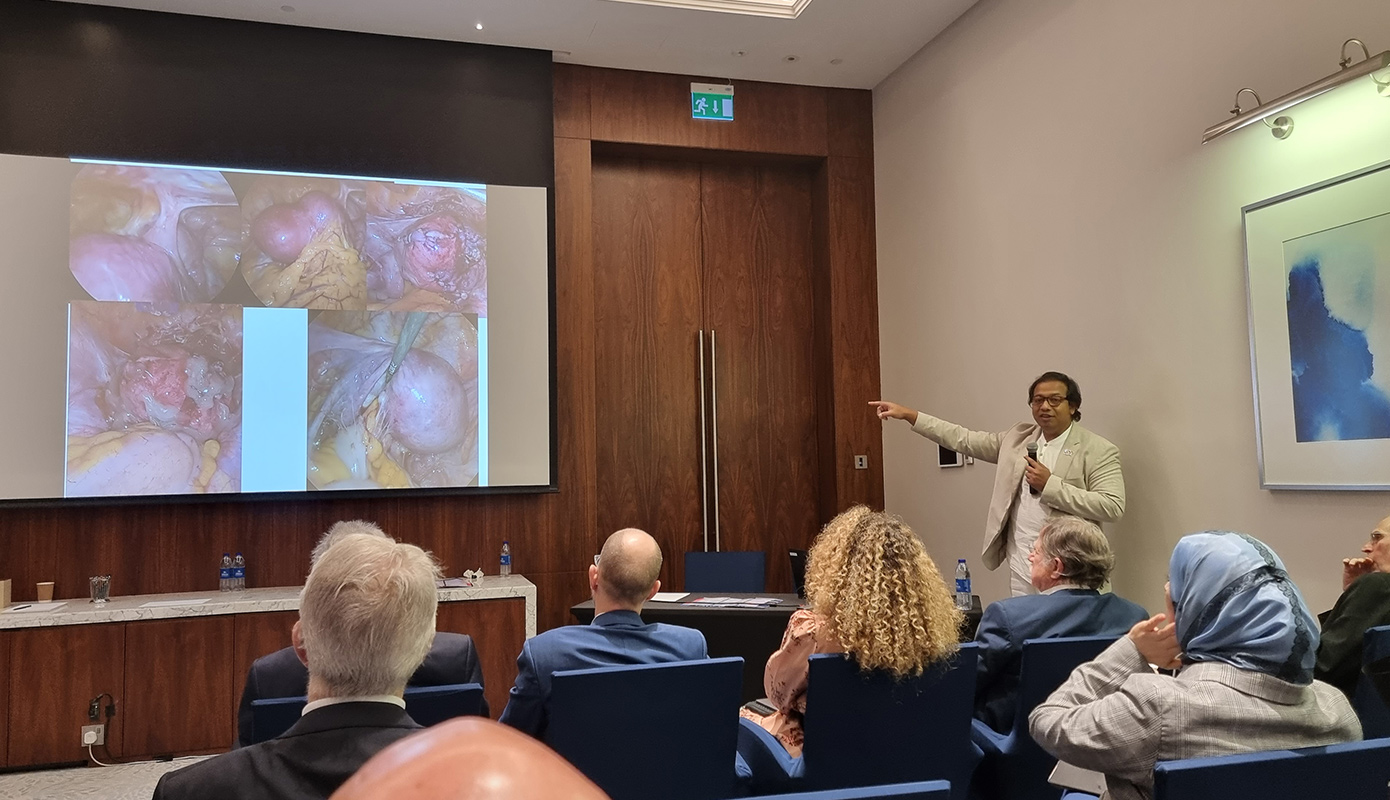 At the Dubai London Hospital & Speciality Clinic, we provide advanced minimal-access laparoscopic services. This can be used to treat various conditions, including fibroids, ovarian cysts, endometriosis, prolapse, incontinence, adhesions, and the uterus in some types of cancer, by advanced minimally invasive surgery. This highly advanced treatment option limits scarring and provides far more impressive results.