World-class Orthodontic treatment from the Dubai London Clinic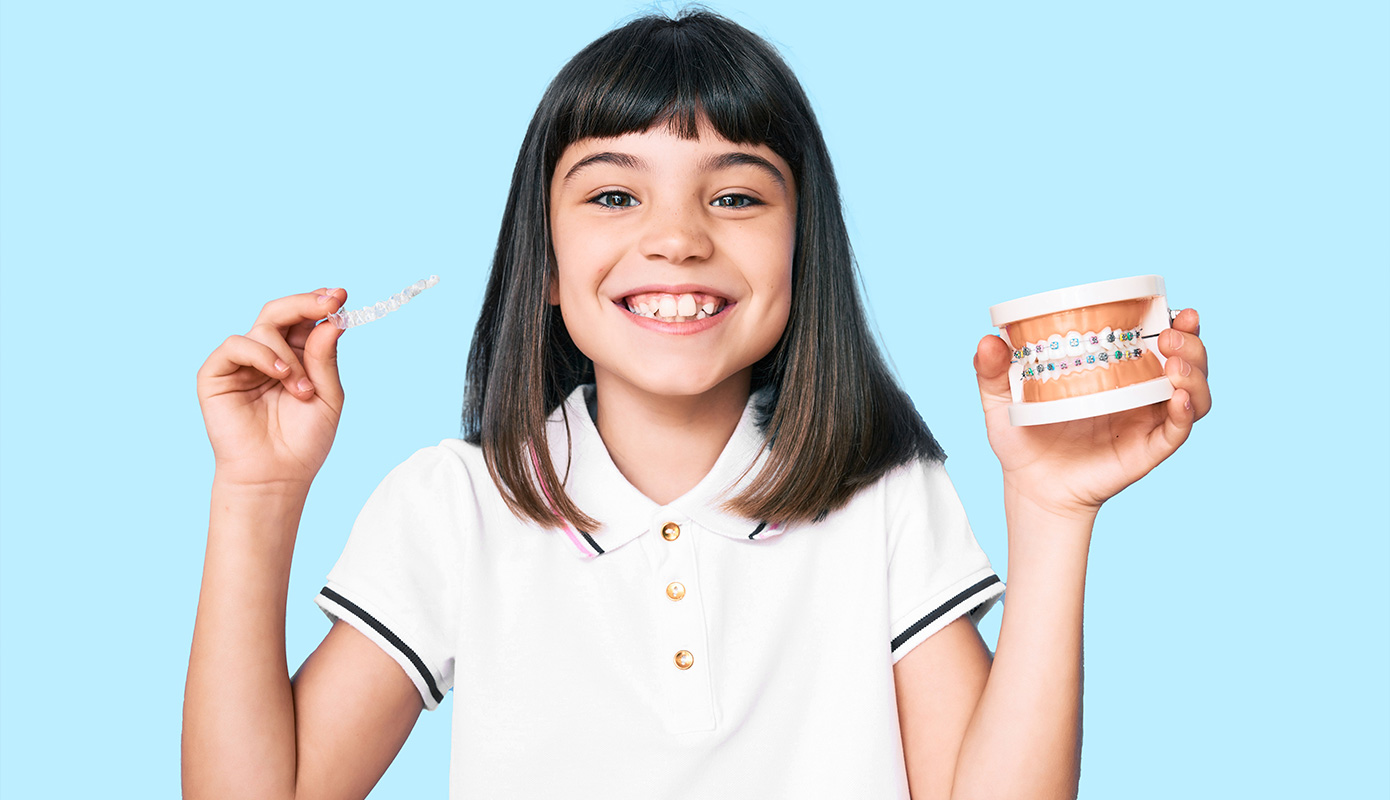 If you need Orthodontic treatment, then Dubai London Clinic is the place to go to for trusted experts. We can support you with one of the best Orthodontists in Dubai for your condition, whether you need an Invisalign brace for straighter teeth or want to go all out to achieve that perfect Hollywood smile.
What is Orthodontics?
Orthodontics is all about creating your perfect smile, and covers a wide range of movements and appliances. Some of these are for mainly aesthetic purposes while others – such as bite correction may be done for oral health reasons with the additional benefit of alignment improvement.
At the Dubai London Clinic, we pride ourselves on the diversity of Orthodontic treatments we have to offer. Whether you need braces purely to feel more confident in your smile, or because you're suffering from grinding and broken teeth from a bad bite, we're here to help.
Ultimately, orthodontics is concerned with keeping your mouth as healthy and beautiful as possible. If you're looking for the best Orthodontist in Dubai, you've come to the right place. Dubai London Clinic employs some of the leading dentists, so we can ensure you see the right specialist and receive the highest levels of dental treatment.
Which Orthodontic procedures are carried out at the Dubai London Clinic?
Dubai London Clinic carries out all manner of orthodontic treatment methods, including:
Bespoke 3D custom-printed braces, including Invisalign braces for the most comfortable and invisible treatment.
Incognito braces behind the teeth
Traditional braces, either metallic with colours or ceramic (white) braces
Bite correction appliances
Growth modification treatment to possibly avoid future surgical treatments
Early interceptive treatments to decrease future treatment needs
Cosmetic procedures to prepare for a Hollywood smile
All dental work at Dubai London Clinic is carried out by the most skilled and highly qualified dentists in Dubai, whose expertise ensures you are always in trusted, safe hands. While many people might put off going to see their dentist, we provide a friendly, approachable service and can always provide you with the information you need to keep your mouth and teeth in a healthy condition. These dental services can all be carried out in-house and at a time that suits you, to make things as convenient as possible.
Who should consider having Orthodontic treatment?
We all need to take care of our basic oral health, and it is recommended that people see a professional dentist twice a year at the very least. In some cases, however, it is advisable to see a dentist as a matter of urgency. When a problem comes up suddenly, we can make sure you get an emergency appointment to have the problem seen to as soon as possible.
As well as seeing an orthodontist for health reasons, you may wish to get advice on changing the way your smile looks. At Dubai London Clinic, we understand that this is far more than a 'vanity exercise', but can have a really positive impact on your mental and general health. Many people are self-conscious about the way their teeth look and it's perfectly natural to want to improve things.
We carry out the widest possible range of appearance friendly Orthodontic appliances. Whatever problem you think you have with the appearance of your teeth, our skilled Orthodontist at Dubai London Clinic will be able to guide you to your most ideal smile, through a holistic approach to make sure your new smile is beautiful, and maintainable.
Our expert Orthodontist work with both adults and children, so even our youngest patients get the treatment they need. In addition to regular check-ups for your little ones, our Orthodontist will be able to carry out all sorts of early years procedures, including fitting braces to correct uneven teeth as the mouth develops creating space for the most beautiful smile in the developing years.
Why choose Dubai London Clinic for orthodontic services?
Dubai London Clinic has built up a reputation as one of the best places for dentistry in Dubai, employing one of the best orthodontists Dubai has to offer. Our staff are all exceptionally well-qualified and have extensive experience in the field of dentistry, with ongoing professional training to ensure they stay at the cutting edge of their speciality.
By choosing Orthodontic treatment at the Dubai London Clinic, you are making sure you get the very best treatment you and your family deserve. We can take care of your oral health and your perfect smile, all within our clinic.
For more information on the Orthodontic services offered at the Dubai London Clinic, please get in touch with our orthodontics department at our Al Wasl branch today.